Since its establishment in 2002 by Fatemeh Mollaie and Hoomaan Sheikholeslami, Eden Design & Digital Solutions has evolved into a comprehensive digital agency, specializing in a wide range of online services. We pride ourselves on delivering exceptional web design and development, SEO and keyword strategy, as well as UI/UX design solutions to our valued clients.
With the ever-evolving digital landscape, we understand the importance of staying ahead of the curve. Our team of skilled professionals is dedicated to creating captivating websites that not only reflect your brand's unique identity but also engage and convert visitors into loyal customers. From visually stunning designs to seamless functionality, we ensure that your online presence leaves a lasting impression.
In addition to our expertise in web design and development, we have mastered the art of Search Engine Optimization (SEO) and keyword strategy. We employ advanced techniques to enhance your website's visibility on search engines, driving targeted traffic and boosting your online presence. Our strategic approach helps your business reach its full potential by ensuring maximum exposure to potential customers.
Furthermore, we excel in the realm of UI/UX design. Understanding the importance of user experience, we craft intuitive and visually appealing interfaces that provide seamless interactions for your audience. Our designs prioritize usability, accessibility, and aesthetics to create memorable digital experiences that leave a positive impact on your users.
Over the years, Eden Design & Digital Solutions has had the privilege of serving prestigious clients across various industries and companies. We take pride in our reputation within the design community, delivering exceptional results and exceeding expectations.
Whether you are looking to revamp your website, optimize your online presence, or create a captivating user experience, our team is ready to transform your digital aspirations into reality. Partner with Eden Design & Digital Solutions and embark on a journey towards online success.
The Genesis of Creativity
In 2002, Eden emerged onto the scene, igniting a spark of creativity in the world of design. With a passion for delivering exceptional visual experiences, we opened our doors, ready to make a mark in the industry.
Expanding Horizons with Web Design
Recognizing the growing importance of the digital landscape, Eden expanded its services in 2004 to include web design. We embarked on crafting captivating online experiences for our active clients, breathing life into their digital presence.
Unleashing Unique Solutions
As our reputation grew, so did our team. In 2009, Eden expanded its talented pool of creative minds, enabling us to deliver even more unique and innovative services. We pushed boundaries and explored new avenues, leaving no stone unturned in our pursuit of excellence.
The Evolution Continues
In 2019, Eden underwent a transformative rebranding, symbolizing our commitment to continuous growth and adaptability. Embracing new technologies and trends, we broadened our service offerings to provide our customers with a wide range of solutions backed by fresh and creative ideas.
Trailblazing in Digital Marketing and Strategy
Building on our expertise, Eden ventured into the realm of digital marketing and strategy. In 2021, we designed and developed cutting-edge services and products, empowering our clients to navigate the ever-changing digital landscape with confidence and drive impactful results.
Expanding Our Reach to Armenia
In pursuit of extending the quality of our services, Eden made a strategic move to Armenia in 2022. By establishing a presence in this vibrant and dynamic hub, we aim to tap into a wealth of talent, knowledge, and resources, allowing us to further elevate the standards of our work.
Unlocking New Possibilities
As we step into 2023, Eden Design & Digital Solutions remains committed to pushing boundaries and unlocking new possibilities for our clients. With a focus on innovation and forward-thinking, we continue to deliver a wide range of services that cater to the ever-evolving needs of businesses in the digital age. Stay tuned as we unveil exciting offerings and creative solutions that will propel your brand to new heights of success.
Join us on this journey and let Eden Design & Digital Solutions be your trusted partner in achieving digital excellence. Together, we'll shape the future of your brand and leave an indelible mark on the digital landscape.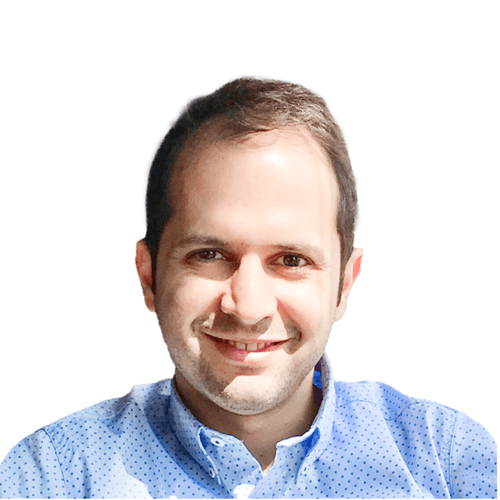 Hamidreza Sheikholeslami
Co-Founder | CEO
Design Technologist
Full Stack Front-end Developer
[email protected]